A Message from the Commissioner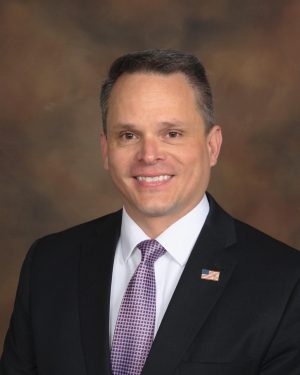 As your Insurance Commissioner, I take great pride  in protecting, educating, and advocating  for Delaware residents in all matters of insurance. I know that when people think about the Department of Insurance, they don't always think they will need to use us, but our work impacts the lives of people in our state every day. From walking residents through the insurance marketplace and the process of Medicare enrollment, to investigating insurers, to arbitrating accident cases, we're here to help everyone – and I mean everyone. Seniors, homeowners, drivers, business owners, doctors and medical facilities, insurance companies – everyone. Our department is more than a group of employees; we are a community of individuals with diverse backgrounds, talents, and ideas that share a common passion for helping others. Even outside of our daily work, we love to give back to our communities, participating in several programs outside of  the insurance world to help our neighbors, like Stuff the Bus, winter coat drives, serving at Ronald McDonald House, and so much more.
Our department has had some big wins in the past year such as introducing more than a dozen pieces of consumer-oriented legislation that passed our Legislature and were signed into law; reducing healthcare marketplace rates by an average of 19%; and continuing to decrease workers compensation insurance rates, with a 13% average decrease  in the upcoming year alone. This is the third year in a row of decreases,  and that's huge for Delaware's overall economy.
Last year, we handled 4,200 resident inquiries and 5,000 one-on-one counseling sessions for residents signing up for Medicare. We also have a strong, effective Consumer Services division, which is tasked with inquiry response and case management. In 2019, it responded to over 4,200 consumer issues, and recovered $1.4 million for Delaware residents.
That consumer focus isn't going away any time soon, and my team and I are excited to continue the work that we do.  Please contact us if you have any questions or concerns.  We are will always listen and are ready to help.