Meet Trinidad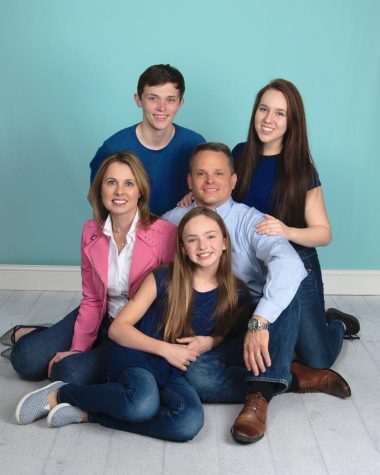 Trinidad Navarro has an extensive record of public service and community involvement. He served over 19 years as a New Castle County Police Officer, retiring after his election as New Castle County Sheriff in November 2010. Trinidad is a member of the Knights of Columbus and a minister of hospitality /parishioner of the St. Margaret of Scotland Catholic Church in Newark, DE. He has coached baseball and softball for over 10 years and is a Board Member of the Canal Little League. He is also on the Board of the Colonial Education Foundation and the Police Athletic League. Trinidad Navarro lives in Bear, Delaware, with his wife and daughter.
As a police officer, he served in the Uniform Section of the New Castle County Police from 1991-1998. During his tenure as a police officer, he received the department's distinguished Medal of Valor for capturing an armed man and saving the lives of several potential victims. He is also the recipient of the "Mothers Against Drunk Driving Award," two commendations of merit for outstanding investigations and countless letters of appreciation. In October 1998, he was transferred to the Public Information Office where he became the spokesperson for the police department. For more than twelve years, he was the face and voice of the department. He holds an associate degree in criminal justice from the Delaware Technical and Community College and a bachelor's degree from Wilmington University.
When Trinidad first became a police officer, he immediately realized how important it was to help at risk and disadvantaged youth before they became involved in crime. He began as a volunteer at the Police Athletic League of Delaware (PAL), serving the under-served youth in the neighborhoods south of Wilmington, at the Garfield Park PAL. He continued his support, and has been a PAL board member for nearly a decade, offering direction and raising funds for this worthwhile organization serving some of our most vulnerable youth in Delaware.
Prior to his police work, Trinidad Navarro was a licensed insurance agent, following the footsteps of his father whose career was servicing the life insurance needs of his community. His father's work instructed him on the importance of serving the people who have put their trust in you. Trinidad put that lesson into action as an insurance agent, a police officer and as New Castle County Sheriff and currently as Delaware's Insurance Commissioner. During his first term as Insurance Commissioner, Trinidad was selected by his national peers to Chair the critically important Anti-Fraud Task Force of the National Association of Insurance Commissioners. Protecting consumers from fraud, making sure the insurance companies comply with laws and their contracts, and pushing back against rate increases and discriminatory practices, have been his priorities during his first term in office. Trinidad knows that serving the needs of the people is the hallmark of every profession and the obligation of every public servant.